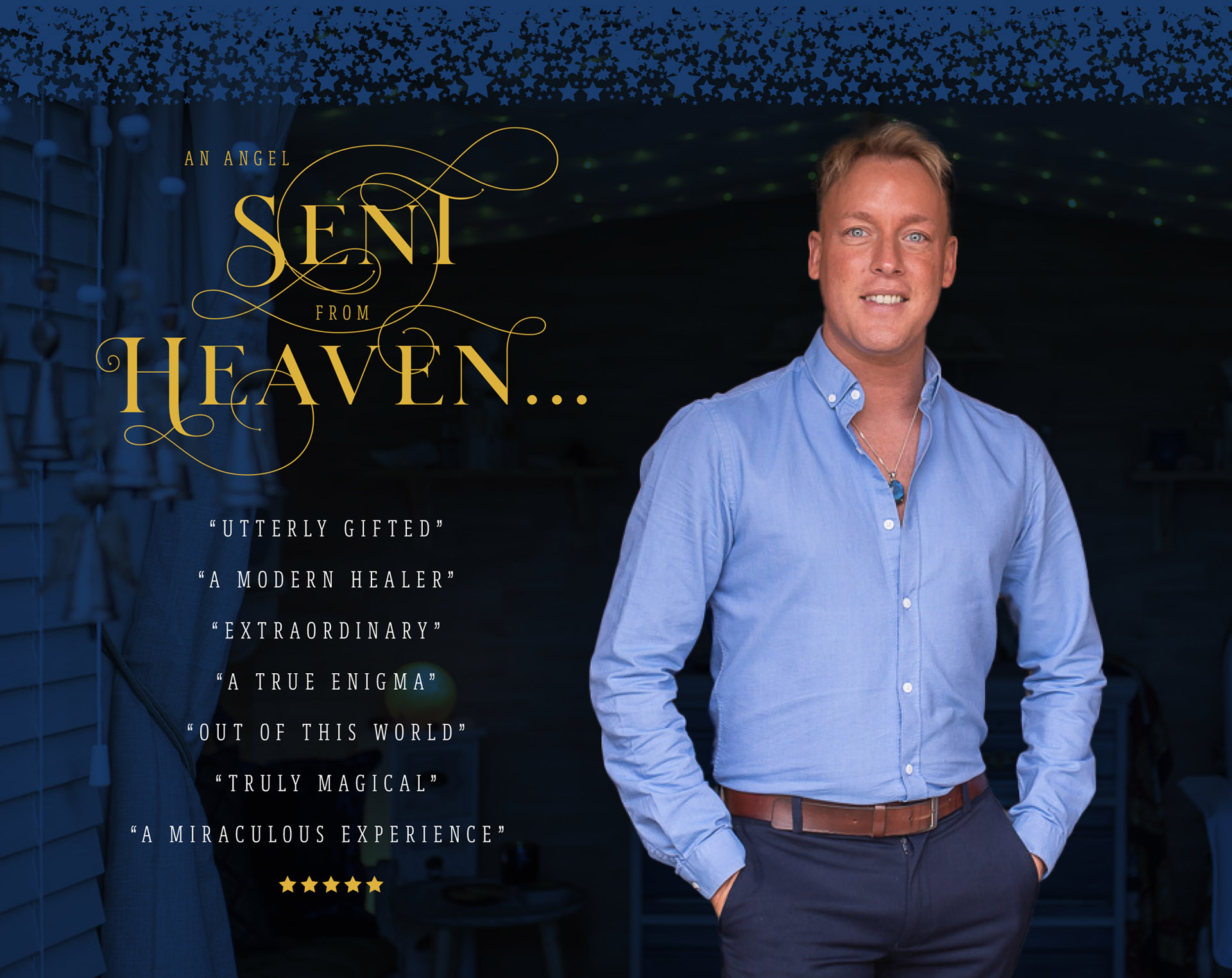 "I will guide you to live a more positive life"
Reiki Energy Healing is a natural form of healing that supports and complements other forms of modern and conventional medicines and treatments. It causes no harm or trauma and will bring in love and comfort, and during your experience, I will place my hands either directly on you or just above you to bring you healing energy which will stimulate your body's natural healing abilities.
Relieves your pain, anxiety and fatigue • Treats your depression • Aligns your imbalanced chakras • Enhances your overall health and wellbeing • Brings you a sense of calmness, inner peace and deep relaxation • Helps promote better sleep and treat your insomnia • Helps you in conjunction with conventional medicine and treatments • Releases your attachments that link to past experiences • Relaxes and reduces your stress • Promotes your personal awareness and enhances spiritual connection
CONTEMPORARY
ENERGY HEALING
EXPERIENCE
Your experience will begin with my grounding and protecting technique which will instantly relax you and bring a sense of calmness and comfort. You will then go into a gentle relaxation state where you can dream away and simply let go.
You may experience warmth from my palms and other sensations throughout the body and also experience colours, visions and wonderful memories. After your healing experience, you will feel energised or deeply relaxed and sometimes both. You will also have a perfect alignment and a beautiful flow of energy within each chakra throughout your entire body.
AROMATHERAPY
ENERGY HEALING
EXPERIENCE
Your senses are a powerful tool and can often trigger emotions and feelings within the body and mind and essential oils are extremely beneficial which work in magical ways.
The powerful aromas can support relaxation and stress relief and will aid your mood and wellbeing. This exclusive treatment will leave you feeling extremely energised or deeply relaxed and grounded at the same time. You will have a choice to choose from a collection of the finest essential oils to compliment your olfactory palette for this truly unique and sensational experience.
VIRTUAL
ENERGY HEALING
EXPERIENCE
Virtual Energy Healing can be transferred anywhere in the world in any time zone. You can go about your daily routines or sit and relax while receiving Healing Energy. You will experience the same sensations throughout your whole body.
You will have a choice of social media platforms or send photographs of you or the person who the experience is for to perform the healing process.
You will have feelings of calmness and joy and most of all feeling centred and balanced.
My bespoke Home Blessings are designed to sweep away old negative energy and bring in new pure energy. Having cleansed and blessed many homes, pubs, restaurants, health spas and top clinics in London and across the country my clients have experienced their environments to feel lighter, calmer, more positive and in some cases an increase in sales of business. Whether you are moving into a new home or wanting some fresh new energy for wherever you are a blessing is just like the perfect spring clean letting go of the old and bringing in the new.
Enhances your calmness and relaxation • Clears out old energy • Lost or trapped souls and spirits will be returned home safely • Helps improve your relationships, emotions and feelings • Helps improve your sleep patterns • Promotes you to have new ideas and manifestations • Promotes tidiness and organisation • Assists you in feeling peace, tranquillity comfort and contentment • May increase sales and positivity in your business environment
BESPOKE
HOME BLESSING
EXPERIENCE
Your experience will begin with my grounding and protecting technique. Infused with Energy and Angel healing, the finest precious woods and specially blended aromas to cleanse and bless each room. You will feel and see a sense of calm, relaxed, lighter new energy within your environment and home.
Duration :
Duration and price subject to home location, size and location
VIRTUAL
HOME BLESSING
EXPERIENCE
Your experience will be performed over social media platforms or by giving photographs of your home, workplace, or any other environments. Each room I will send Energy Healing and work closely with the Archangel Realm to sweep out the old negative energy and send in new pure loving energy.
You will feel a sense of calmness and lightness and feel softer vibrations throughout your environment.
Duration :
Duration and price subject to the size of the location
My Psychic Readings are all about giving you the guidance, positivity and focus on your goals, ideas, strengths and dreams. The week before your scheduled reading I will kindly ask for you to send me over five questions of your choice, they can be as detailed as much as you like. These questions are personal to each individual and everything is completely confidential. I then go into meditation to connect with our Angels and Guides to search, ask and discover the outcomes for you. I can offer you face-to-face and email psychic readings.
Enlightens you to understand your past, present and future • Helps you find the positives in any negative situation • Enables you to discover possibilities that you haven't ever imagined or considered • Creates greater awareness in receiving confirmation and validation • Helps you realise the blocks that can hold you back in your life • Assists you in affirming your gifts, talents, dreams and desires • Empowers you to feel more positive and self-assured in every aspect of your life
ENLIGHTENING
PSYCHIC READING
EXPERIENCE*
The day of your reading we will go through the meditation together and then continue with Tarot and Oracle cards to complete your reading. I may also use my crystal ball and my pendulums to seek more insight and guidance and finish off with some Energy Healing so you will leave feeling lighter and more positive and ready to conquer the world.
Duration :
Duration and price subject to your specific needs
*For entertainment purposes only
VIRTUAL
PSYCHIC READING
EXPERIENCE*
Your Virtual Email Experience will begin by you sending five questions of your choice, so I can go into mediation and connect with our Angels and Guides. I will continue your reading with Tarot and Oracle cards, as well as my pendulums and crystal ball for more clarification.
On completion of your experience, I will send your Psychic reading by email for you to read at your own pace and time.
Duration :
Duration and price subject to your specific needs
*For entertainment purposes only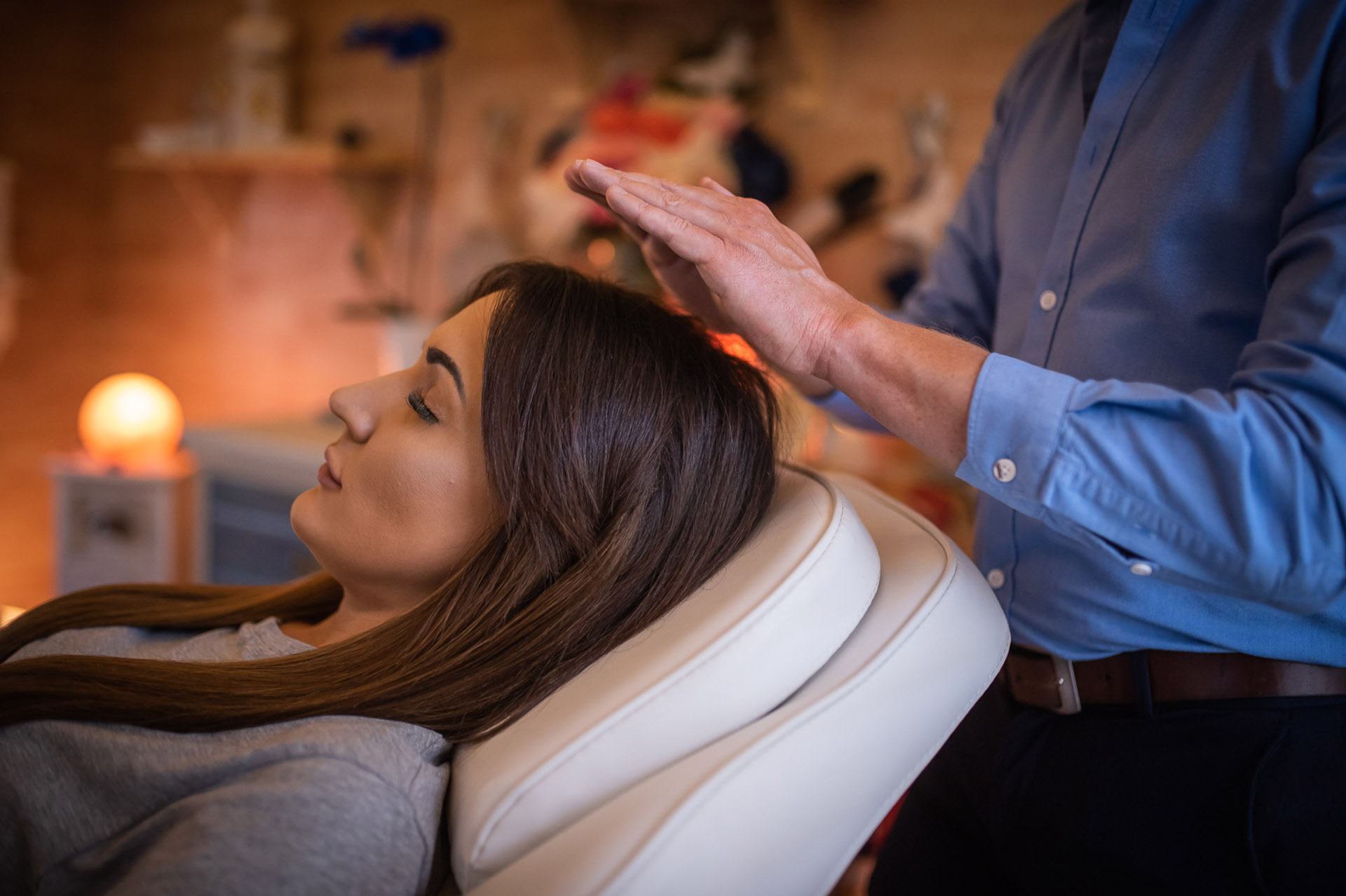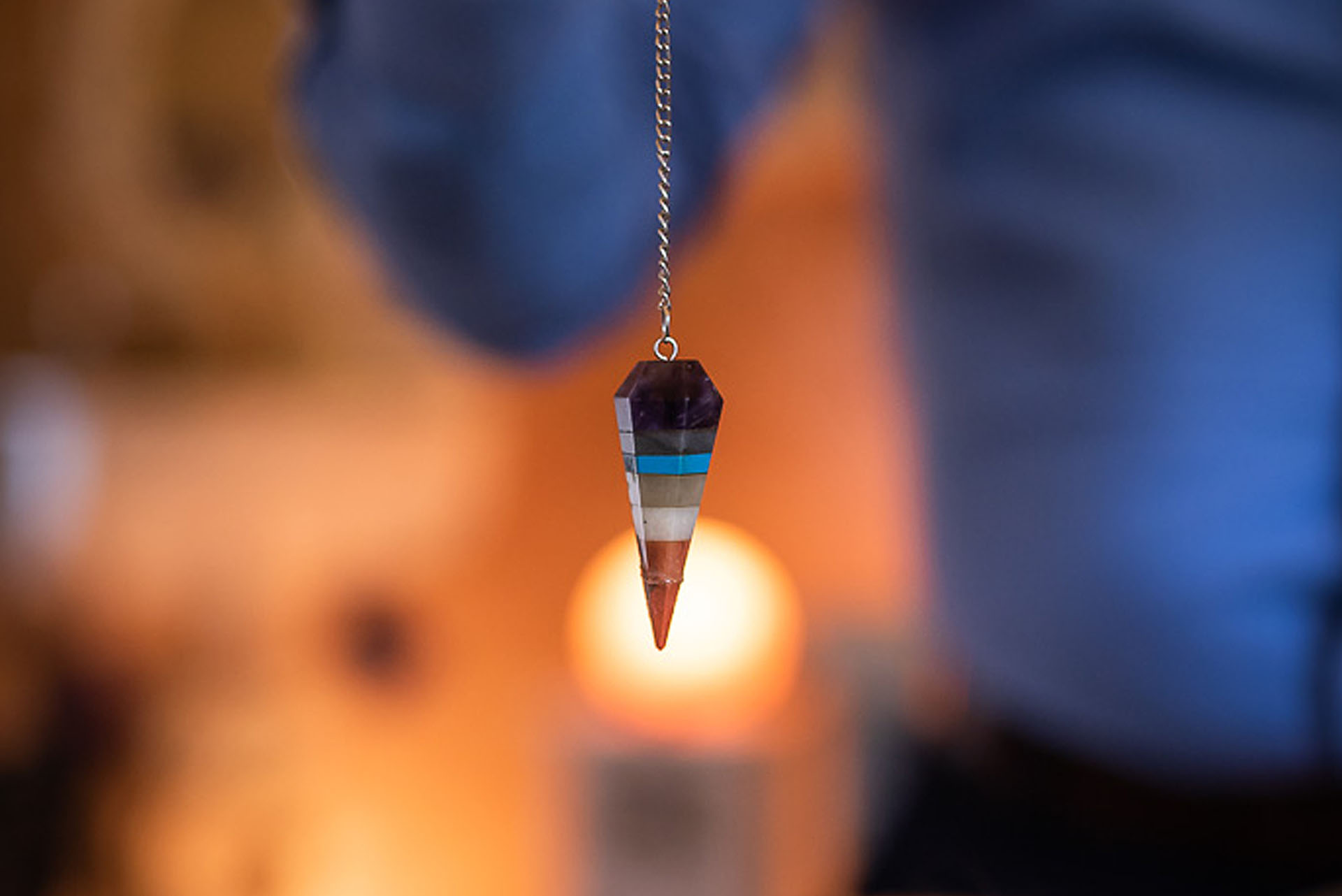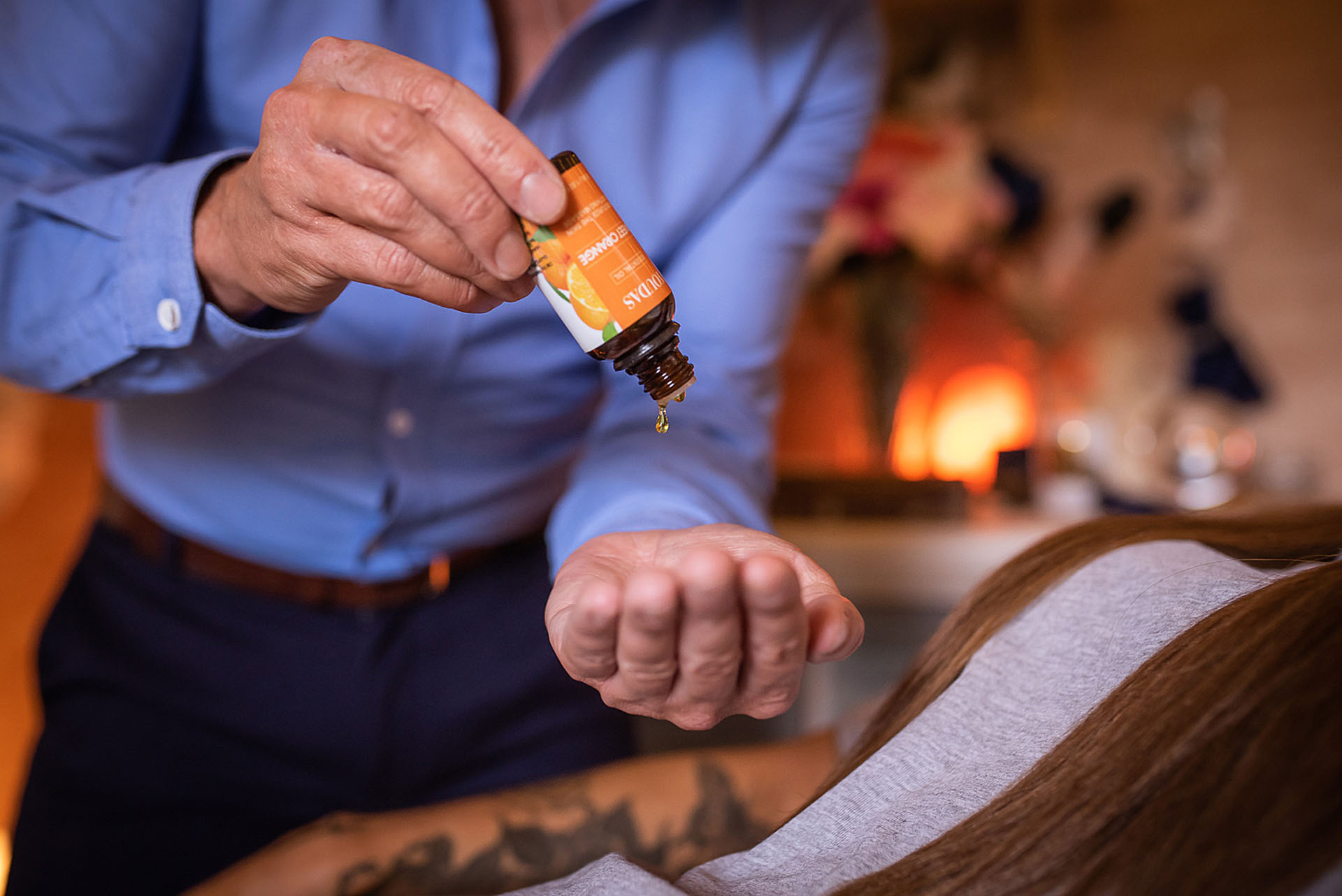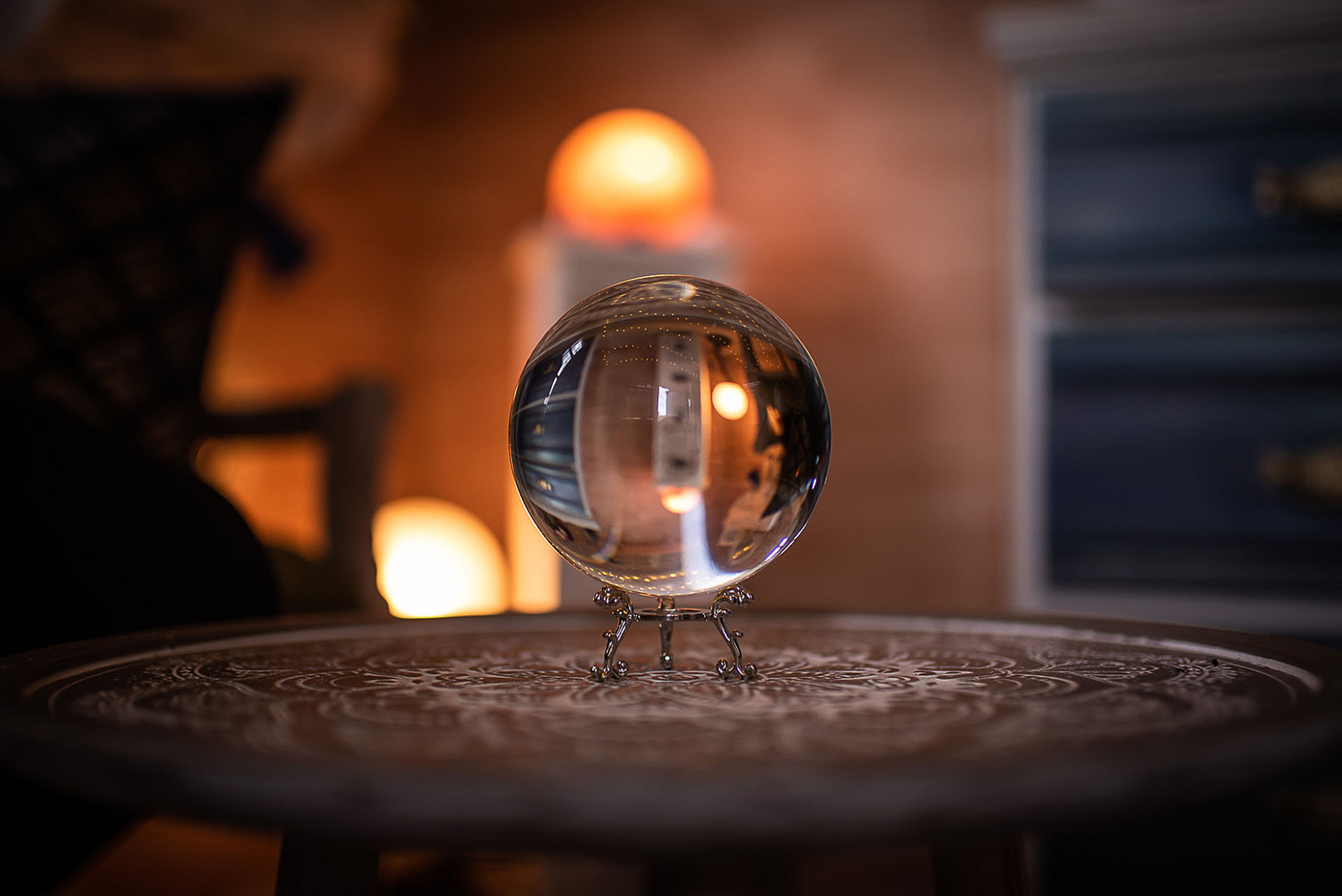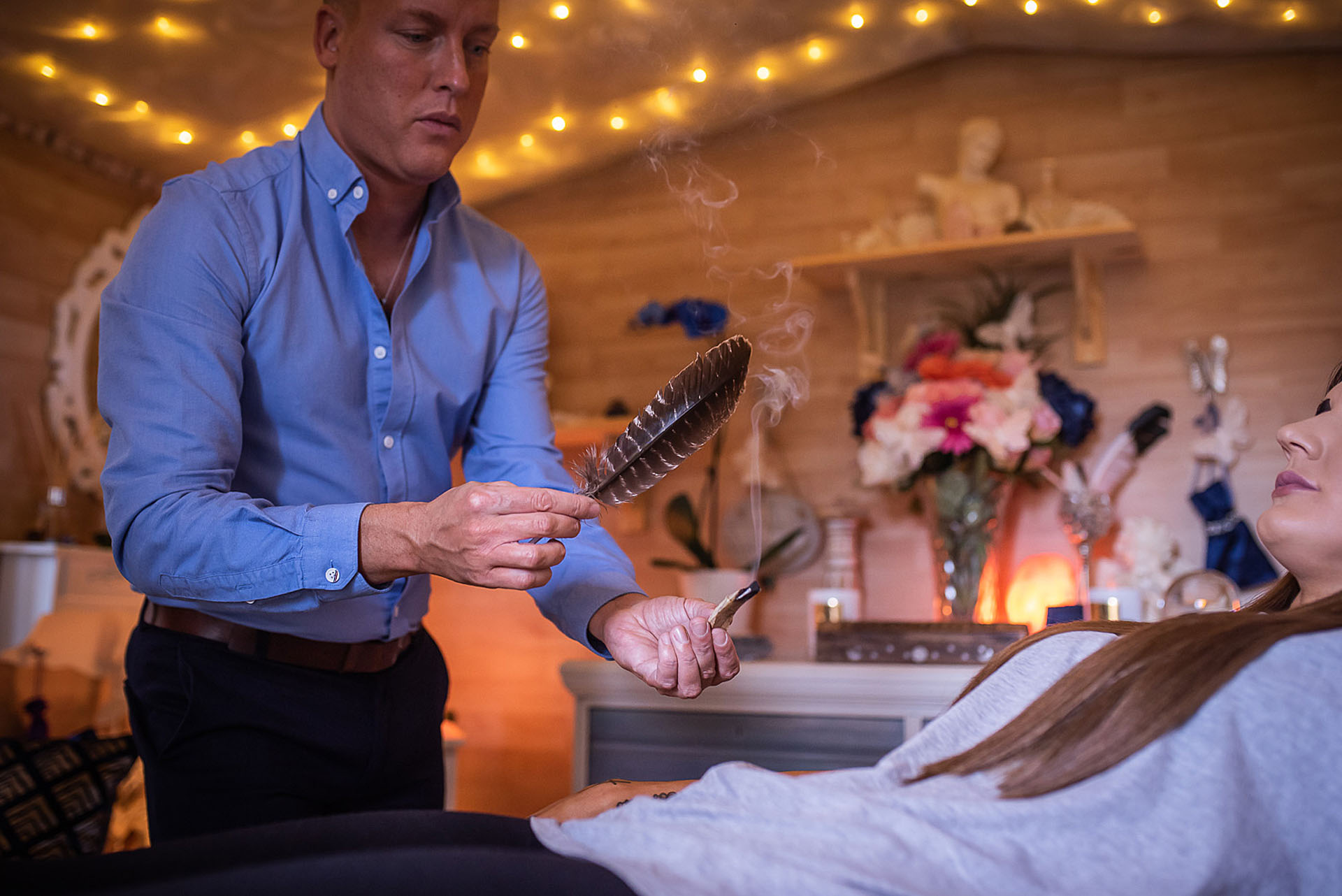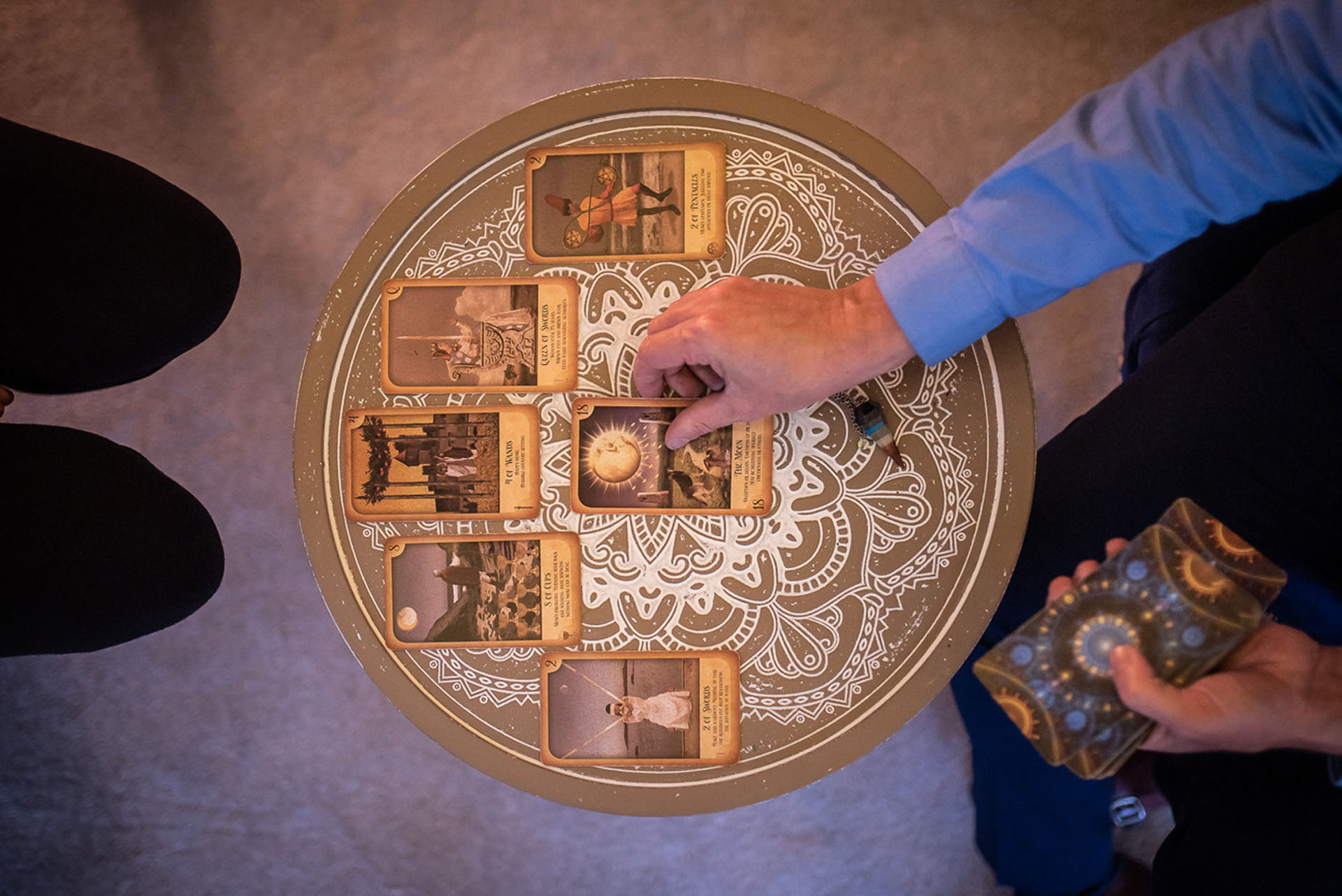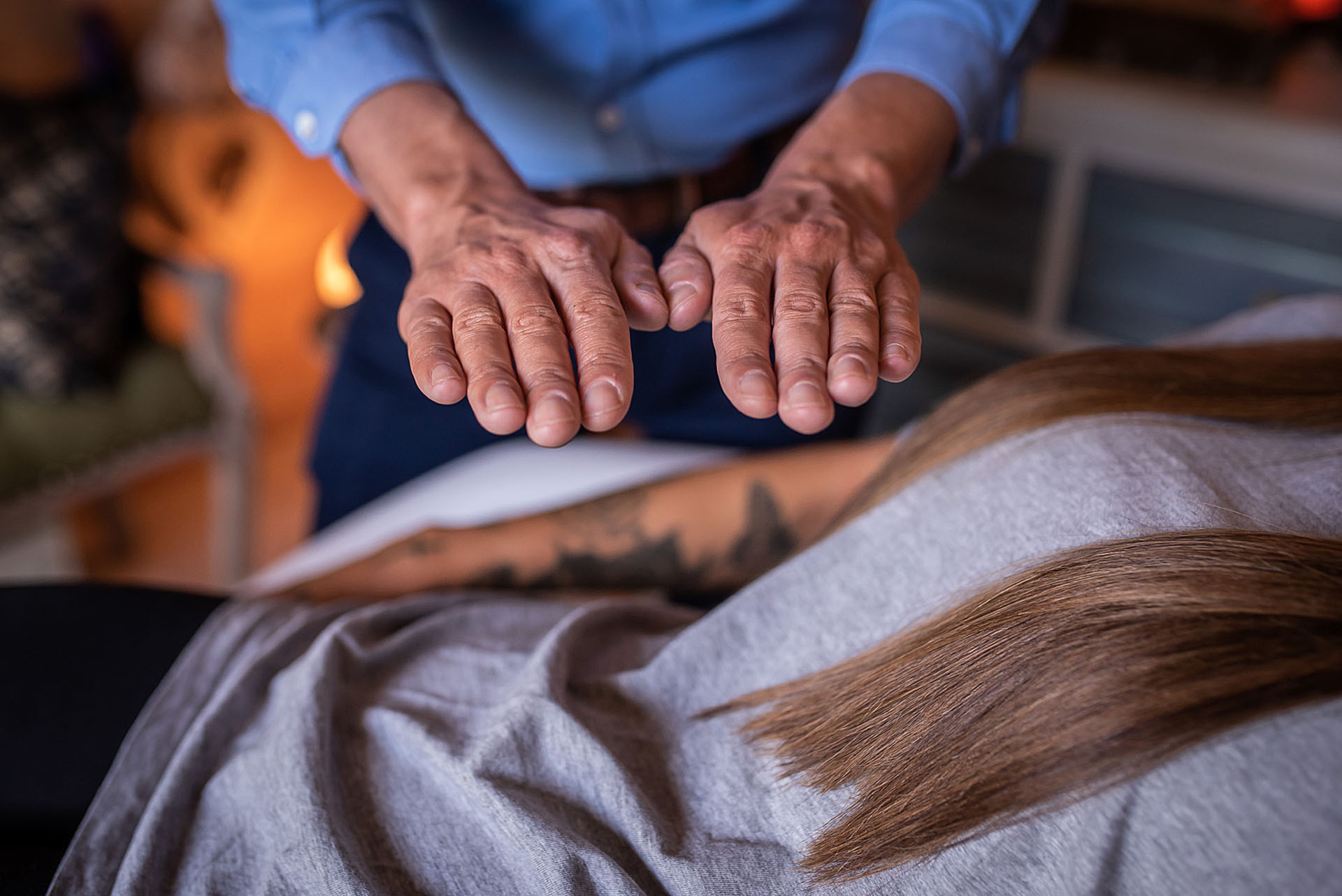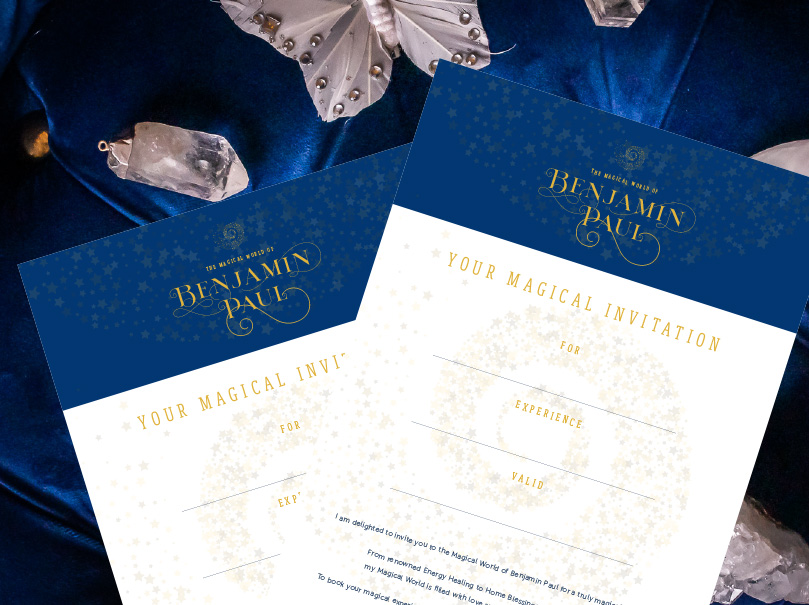 Enlightening reviews from some of my delighted clients.

"I have just completed a treatment of Reiki Healing with Benjamin and the results have been phenomenal. I have tried Reiki before but have never really felt much benefit from it until now. I have no idea how or why it works but it does!
I suffer with extreme insomnia and since seeing Benjamin for Reiki it has considerably improved. Benjamin is a lovely man who puts you at ease immediately. His passion for Reiki is contagious and I have to say that my sleep patterns have improved so much. He has taught me how to truly relax and clear my mind with meditation. I feel so much better for having this done and will continue to see Benjamin for further treatments.
I will be recommending Benjamin to all my family & friends without hesitation"

Enlightening reviews from some of my delighted clients.

"Before meeting Benjamin I really didn't know the power that meditation, grounding, cleansing and purifying energy has. It has been simply life changing. At times we underestimate how the simple things can affect and change us in life. Happiness really comes when we are mentally, emotionally and physically happy. Letting go and connecting with yourself and your surroundings is by far one of the most important things to do in life.
Benjamin came into my life to teach me this and taught me how to not only let go but also how to reset the energy in my home and my working environment. His guidance and support have now become a ritual for me and on a daily basis. I love and use my Palo Santo to purify energy, cleanse and clear negativity but most importantly inspire my creativity.
Thank you Ben for changing my view to life"

Enlightening reviews from some of my delighted clients.

"I have not been feeling myself recently along with a lot of other people I'm guessing. I have always been upbeat and happy but just can't seem to shake this horrible feeling. I decided to book myself Reiki healing with the wonderful Benjamin Paul, this was one of the best decisions I've ever made. I cannot even explain how I felt and is hard for me to put into words. The experience was calming and tranquil and gave me a feeling of peace that I haven't felt in a long time.
I know some people do not believe in this kind of thing but please if you are feeling anxious at all or are worried then consider coming to see Ben.
He is a little ray of sunshine and my heart feels very full this evening"

Enlightening reviews from some of my delighted clients.

"I had a Reiki treatment with Benjamin last night and it was a truly uplifting experience. As well as recommending grounding and protection techniques which will prove very useful, the reiki treatment unblocked all of my chakras and gave me a sense of purpose, hope and faith. Many positive messages and auras came through and I feel a weight has been removed from my shoulders and my spirits have lifted. Feel so much better.
I would highly recommend Benjamin, he really has a special gift and I feel very lucky that our paths have crossed and will definitely be going back as soon as possible for another treatment. A truly magical evening!"

Enlightening reviews from some of my delighted clients.

"I have seen Benjamin many times and every one of them was amazing! He is an amazing person who likes to help everyone! My last treatment with him was unbelievable! I haven't experienced anything like that before, it was really powerful and same time really relaxing. After the treatment I felt so light and all of the tension and sadness in my body left me. I can't recommend Benjamin more and he always pays attention and listens to me. He is giving me good advice and is always happy to help me even from a distance! Many times I have asked for distance healing and he has done it for me! Benjamin, you are an amazing person who carries a heart of an Angel! I feel lucky to know you!"

Ever since my childhood I always knew that there was something magical and powerful beyond us and always dreamt about this beautiful energy.
Having been through my own life experiences; good and bad I wanted to understand and feel how we could heal ourselves naturally. I can honestly say through my own healing, that it has truly made me the person I am today and I know that now this is my true destiny – to share this gift with you and the world.
I have had the privilege and the honour to have worked in the famous department store Harrods for over 15 years, alongside the world's leading, multi-award-winning perfumers. It was the most rewarding experience discovering clients their perfect signature scent. I have been honoured as one of the top multi-award-winning perfume specialists in the world and certified by the Fragrance Foundation Organisation. One of my biggest passions is Aromatherapy and how it can enhance our overall well being and how it plays an important part in our health and daily lifestyles.
In 2015, I embarked on a new chapter and a new journey and discovered my spiritual path of enlightenment and my true purpose in life.
Never could I have imagined that it would change my future becoming a healer to many souls. Still to this day I am surprised as much as the clients that come and see me for healing. To see someone that is need of some guidance and positivity, to then watch them leave with the biggest smile and a spring in their step, feeling like a weight has been lifted from their shoulders. There is honestly no feeling like it. It makes me burst with so much happiness and joy that people have chosen me to be their ray and vessel of light and hope
My philosophy is simple, I only see love and believe in good, fear and self-doubt is only an illusion. With my love and passion and belief in my healings and blessings, I know that this is my true calling.
As a fully certified Reiki Energy Healing Master, my clients experience a deep sense of calmness, improved sleep patterns, reduced anxiety, and depression. My Energy Healing has alleviated symptoms of many different types of ailments, creating a sense of love, warmth, and positivity and many more benefits. I have witnessed that every experience is like no other leaving you feeling something different and more magical than before".